Rotmistrz - Chapitre 1 : Do broni!
The True Story of a Polish Cavalry Officer
in World War II
1st September 1939, Germany invades Poland.
Polish cavalry second lieutenant Kazimierz Duda is second in command of a mounted reconnaissance platoon. On a mission in southern Poland, the platoon witnesses the arrival of German and Slovak troops. Incessant bombardments, massacre of civilians, the Polish armies resist with all their might against the invaders. Following the death of his captain, Kazimierz takes command of his unit and continues the fight.
The unfailing courage of the Polish soldiers slowed down the advance of the enemy forces, but on 17 September the Soviet army in turn treacherously attacked Poland.
Powieść graficzna. Data wydania: wrzesień 2018
116 stron
ISBN: 979-10-93255-16-3
2018 - Néreïah Éditions
Cena: 20 euro.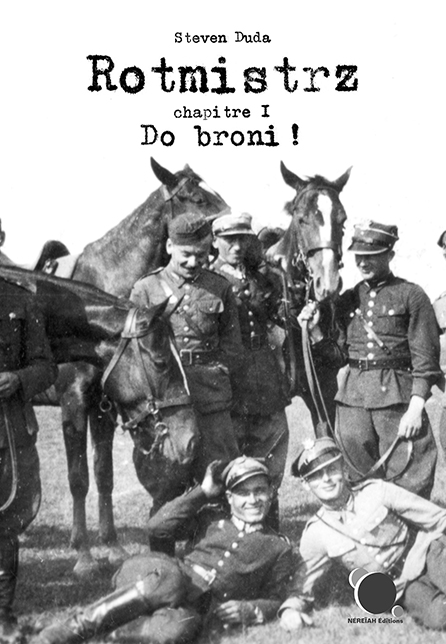 ---
LIFE STORIES Scottish Polish Heritage of WWII
poniedzia³ek 13 marca 2017
---
---
Znajdą tu państwo zdjęcia i dokumenty, które należały do mojego dziadka Kazimierza Dudy, rotmistrza dywizjonu c.k.m. (szwadronu ciężkich karabinów maszynowych - samodzielnego szwadronu c.k.m.) w 1. Polskiej Dywizji Pancernej w czasie II wojny światowej.
Dokumenty te są publikowane dla przypomnienia i uhonorowania tych, którzy z nim, ramię w ramię, walczyli na Zachodzie o Polskę.
Mogą ponadto posłużyć wymianie informacji między odwiedzającymi stronę.
Steven Duda